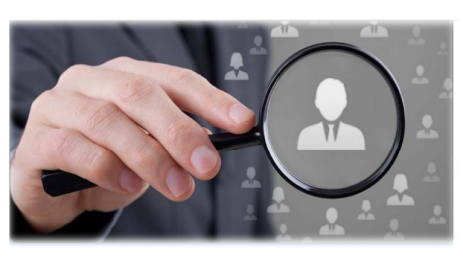 We source the candidates through our Head Hunting team – on field and off field operation. We also publish the advertisements in leading Indian Newspapers, which have a wide circulation in the areas from where the maximum number of candidates suited for the required job can be located.
We pre-screen, sort out and shortlist applicants in accordance with pre-qualifying criteria laid down by client's organization so that any incapable person gets eliminated in the initial stages. Through many years of advertising and head hunting, we have built a rich data bank of highly qualified candidates, we refer to this rich data to help our clients fulfil their requirements. We also conduct random, informal checks to verify the listed achievement and last few work experiences of these short listed candidates at our end to ensure that no discrepancies occur when the same is presented to our clients. The resume of these short-listed candidates who fulfil the specific positions closely are then forwarded to our clients for further screening or acceptance as the case may be.
Further, we arrange and conduct Trade Tests/Interviews for certain categories as may be required by our client's organization at a suitable Technical Institute/Workshops and Trade Test Centres. We make all administrative arrangements concerning the interviews of candidates and carry out such other functions, which are necessary to streamline selection activities.
We also arrange hotel bookings for our delegates/clients, meet and assist them at the time of arrival and departure and provide means of transportation to ensure a comfortable stay while in India.
Once the selection process is done, we actively participate in the negotiation process to ensure minimum back out cases as well as to shorten the time gap between selection and joining of candidates. Both, the client and the candidate draw on our in-depth knowledge of market compensation and benefits in order to discuss and plan a competitive and equitable package.
Understanding the importance of follow up, we keep in constant touch with the candidates until he/she is deployed to our client's company. Our follow up includes, assisting selected personnel in obtaining passport, extend passport validity, visas, immigration clearance, arranging medical examination of the selected candidates by Doctors on the panel appointed by respective Consulates/Embassies in Delhi or any city in India, airline reservation, Authentication of Documents from Indian govt. / Ministries, Arabic or relevant translation of the certificates of technical staff and other formalities as required for deployment of the selected personnel.
Before Deploying candidates to the actual site of work, we brief the selected personnel about the customs, tradition and laws of the respective countries. We inform our principals about candidate's date of arrival, flight number and time to void any inconvenience for our clients as well as candidates. Further, we interface with the selected personnel and their families in India on the event of any emergencies. Also, we maintain records of all personnel deployed to the clients, which can be used for future references.